"Let's Dance" Lets Down in Pops' Season Finale
Guest conductor Erich Kunzel brings the Boston Pops to a lackluster finish with uninspired performances of classic Big Band tunes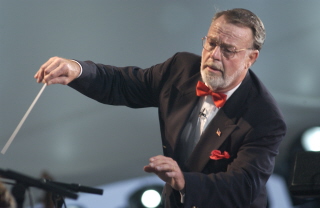 The final concert of the Boston Pops' 124th season presented on Sunday, June 21, was a bit out of step with the stellar evenings that have preceded it this spring, despite its promise to get the joint jumpin' with a program of Big Band music called Let's Dance. Led by guest conductor Erich Kunzel, maestro of the Cincinnati Pops, the orchestra sounded a bit lackluster performing arrangements geared more toward the dance floor than the concert hall.
The opening number did get the audience "In the Mood" with great alto sax and trumpet solos that harked back to the days of Glenn Miller and his band's unmistakable sound. A lazy western-inflected "Sentimental Journey" followed with strings sweetly counterbalancing Darren Acosta's soft trombone. "Let's Dance" then evoked Benny Goodman with an effortless clarinet riff. The night seemed to be in full swing for everyone – those who were dancing on their feet as well as those choosing to bounce along in their seats.
A 21-year-old crooner from Cincinnati, Jefferey Berger, then came out and did his best to sell songs trademarked by Sinatra. However, Berger's youth, generic sound, and sometimes gravelly vocal quality made us wish we were hearing the smooth, rich, distinct tones of the original – or even Michael Feinstein who performed on Friday and Saturday with the Pops in The Sinatra Project.
Berger's first two songs were pleasant enough. He managed to sound a bit like Frankie Avalon in his renditions of "The Lady Is a Tramp" and "Summer Wind." But "New York, New York" was just a poor choice all around, first because it's Boston, and second because he was simply weak by comparison. His return to end the first half of the program with "Mack the Knife" was similarly burdened. Now he was competing not only with Sinatra but with Bobby Darrin's iconic version, as well. The youthful Berger just didn't measure up.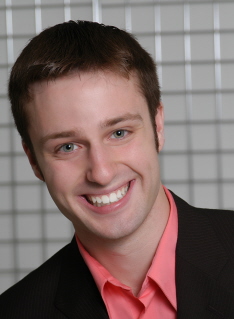 As the evening went along, most of the dance tunes began to sound somewhat alike. "Take the A Train," "Caravan," and "Zing Went the Strings of My Heart" were jazzy fun, and "String of Pearls" was a creamy romantic mood piece. But "Let Yourself Go," an Al Hirt-less "Java," and "One O'Clock Jump" came across as merely loud and undifferentiated. A jiving "Sing Sing Sing" would have helped liven things up considerably. The orchestra did build to a nice finish with three very different interpretations, however: a bouncy "Get Happy" that injected an airy string mix into the horns, an unusual instrumental round of "Brother John" (Frere Jacques), and the vibrant Dixieland celebration, "Darktown Strutters Ball." Here clarinet and trombone were featured to great effect.
Berger returned in the middle of the second half to sing "Nice 'n' Easy" – which wasn't – "I've Got You Under My Skin," and "Night and Day," all once again suffering by comparison to the likes of Sinatra, Harry Connick, Jr. or Michael Bublé. His encore of "My Way" was unfortunately the worst choice of the night. At 21, he has none of the weight of the world required to make this song the anthem of a triumphant survivor. The orchestra followed with their own encore, a rousing "Boogie Woogie Bugle Boy" that had the audience jitterbugging out the door.
The Boston Pops will of course be back for the annual Fourth (and third) of July concerts on the Esplanade. They will also make several appearances at Tanglewood this summer, most notably in concerts with Chris Botti on August 7 and James Taylor (with John Williams conducting) on August 30 for the season finale. On October 2 they return to Symphony Hall collaborating with everybody's "favorite piano-rocking, Shatner-collaborating, sailor-mouthed goofball" Ben Folds.
For more information, visit www.bso.org.
PHOTOS: Erich Kunzel and Jefferey Berger