Lynn Ahrens: The Dream Lives On
Tony Award-winning lyricist and librettist Lynn Ahrens talks about penning the narration for "The Dream Lives On: A Portrait of the Kennedy Brothers" receiving its world premiere with the Boston Pops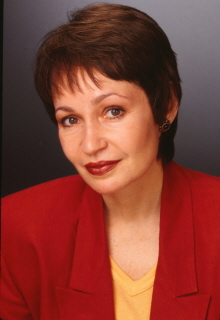 Symphony Hall in Boston played host to a galaxy of stars on May 18 when the Boston Pops performed the world premiere of The Dream Lives On: A Portrait of the Kennedy Brothers as the centerpiece of its 125th anniversary season. Renowned actors Robert De Niro, Ed Harris and Morgan Freeman took on the roles of Jack, Bobby, and Teddy Kennedy while Broadway, film and television powerhouse Cherry Jones narrated. Keith Lockhart, in his sixteenth season leading the Boston Pops, conducted.
Tony Award-winning lyricist and librettist Lynn Ahrens of Ragtime, Once on This Island, Seussical, A Christmas Carol, My Favorite Year, Chita Rivera: The Dancer's Life, The Glorious Ones, Dessa Rose, A Man of No Importance and Lucky Stiff has written and edited the text for this commemorative piece. Peter Boyer, who recently orchestrated music for Michael Giacchino's Oscar-winning score to Up, has composed the music.
Commissioned by Keith Lockhart and the Boston Pops, The Dream Lives On was performed at Symphony Hall May 18 and 19 with the above named all-star cast. The work will be performed again at Tanglewood in Lenox, Mass. on July 18 with Alec Baldwin narrating. On August 1 at 5 p.m., Academy Award winner Chris Cooper will serve as narrator in a special performance in Hyannis, Mass. on the Village Green.
In anticipation of the world premiere of The Dream Lives On, writer Lynn Ahrens recently took the time to talk about her involvement in this historic project. She admits to reveling at the sound of her words being spoken by titans of the stage and screen.
Jan Nargi: First of all I want to thank you for taking the time to do this interview with me. You must have a lot to do in preparation for the world premiere.
Lynn Ahrens: Actually I have nothing to do but iron my clothes. (laughs)
Jan: And pick the outfit.
Lynn: Yes, exactly, my work is pretty much done. I'm just looking forward to going up there.
Jan: How did this commission come about? How did you get involved with "The Dream Lives On?"
Lynn: We (Stephen Flaherty and I) have a bit of a relationship with the Pops. More than a bit of a relationship, actually.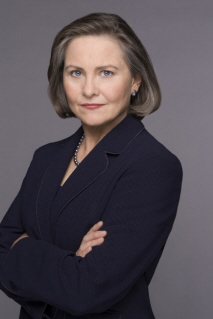 We've been in touch with them for a number of years since we did With Voices Raised with them. They're just wonderful. We love them. Because I've worked with Keith before, I guess they wanted someone with whom they had some familiarity to write the text. It is a rather weighty piece to take on. I think he felt that I would be well suited to giving it a try. I think he told somebody he didn't want the responsibility of picking the text. So he pawned it off on me. (laughs)
Jan: When you say "picking the text," you're incorporating a lot of the quotes from the Kennedys themselves?
Lynn: Right.
Jan: I understand there are going to be some video clips, as well.
Lynn: Yes. I didn't have anything to do with the video, although I am in touch with the person who's doing that, the producer Susan Dangel. But basically my assignment was to sort through, sift through, research, read, and meditate on the speeches of the Kennedy brothers and try and pull excerpts of their speeches that seemed most appropriate and most moving and put them in a certain order that hopefully would build dramatically – and somehow create text that would weave around them and lead in and out of their words. I've had some experience in adapting other people's words into musical forms (Dr. Seuss, E. L. Doctorow). So this is another example of that, but with beautiful speeches.
Jan: How moving was it for you just to do the research?
Lynn: Amazingly moving. It was surprising to me how much I was moved. I've grown up with all three of the Kennedy brothers as part of my background, but I don't think that I ever actually read their speeches to this extent. I'm certainly aware of things that they said, but to really read their words, to really see what concerned them, to see the poetic nature of their words, the metaphors for the sea that they used quite often – it was really extraordinary. They obviously loved their city and loved their country and used metaphors that were just so beautiful and so moving – about the arts, about civil rights, about justice, about all the concerns that they had in their lifetimes.
Jan: Will we be hearing things that perhaps we've never heard?
Lynn: There may be a few quotes that haven't been heard, but certainly part of the assignment, if you want to call it an assignment, was to use things that really had a common feel to them that touch a broad audience.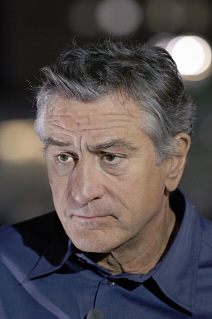 So yes, I think there are some wonderful quotes in there that people may not be aware of, but certainly there are going to be some that are recognized.
Jan: Did you work directly in collaboration with Peter Boyer or did you sort of take your assignment, do it, and then bring it to him?
Lynn: Yes, that's what I did. It was unusual because I've worked with (composer) Stephen Flaherty for 26 years now, and most of our collaboration involves sitting in a room together and drinking coffee and writing. This was a very different sort of assignment. Peter Boyer wanted text first. He is very inspired to write from words and from ideas and asked if I could do that first. I said, "Of course," because I have done that in the past and I do it all the time. But normally it's more of a back and forth process than this was. I did a lot of research and sent him what I thought was a structure. We talked by phone and email and he had some input about certain speeches. There were a few that he felt really strongly about using. But basically I created a structure and a format first and then he took it from there.
Jan: Working with Stephen on "Dessa Rose," though, you sort of broke your own mold. You came up with text first on that show, right?
Lynn: Ooh, you've done your homework! Well, yes, that's true. Dessa Rose was a little of an exception to the rule. I usually don't do that. Usually it's really very, very much give and take with music and lyrics. Sometimes one comes first, sometimes another. But in the case of that show a lot of it was written first by me just because I felt very strongly about that project and wanted to give Stephen an idea of what I was seeing to get him interested in it. And I managed to do that. But usually we're in the same room a lot of the time together.
Jan: Will you be involved at all in the rehearsals of "The Dream Lives On?"
Lynn: Yes, I'm going to go up there and whip everybody into shape. (laughs) No, I'm just going to be sitting in the back of the hall and enjoying. If anything needs a little tweak or a little editing or a suggestion I'm certainly there to offer whatever opinion I have. Although I have a feeling given the caliber of the actors involved I'll just sit back and enjoy it and be too intimidated to open my mouth.
Jan: You have a few pretty good actors there.
Lynn: Yes, I hope they shored up the foundation of Symphony Hall because they're very heavyweight actors coming in there!
Jan: Will they be reading actual parts?
Lynn: Yes.
Jan: So they'll be the Kennedy brothers?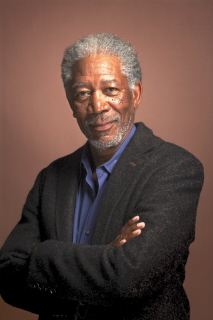 Lynn: They'll be the Kennedy brothers. And Cherry Jones is going to be reading the text that I wrote. She's going to be the narrator and Ed Harris, Robert De Niro and Morgan Freeman will be the Kennedy brothers. I think it's going to be amazing. I really am thrilled about it.
Jan: Do you know what videos are going to be incorporated? Have you seen this whole thing put together yet?
Lynn: No. Not one thing. No. I've never even met Peter Boyer face to face. We're just going to meet up in Boston and hope for the best. (laughs) I think it's going to be very interesting for everybody to see how it comes together. I haven't seen any footage. I have met with the producer, Susan Dangel, and given her a few of my thoughts. But basically she's choosing it herself. She's wonderful. Hopefully it'll all come together really beautifully.
Jan: I want to talk a little bit about your process. I think writers often take a back seat to the flashier people on stage and even to composers, especially if their work can lend itself to symphonic instrumental treatment. So I really want to focus in on your lyrics and on the way you approach it. So many of your songs seem to spring from one little kernel of an idea – one sentence or one phrase – that may be in the source material. I think of "Back to Before" as a quintessential number that illustrates that. There you took one concept and created this magnificent number that works on so many levels. There's poetry in your lyric writing. How are you able to take a little spark and create this amazing flame with depth of character and layers of meaning? What's that process like for you?
Lynn: That's a hard question to answer really. You know, inspiration comes in many forms and most of the time I guess what I look for is what the character is feeling in that particular moment. And if I'm lucky, as I was with Terrence McNally, to have a brilliant collaborator who writes in a lyrical and a poetic way, very often when I'm thinking of the particular character and then I read what he's written, somehow something bubbles up – a feeling, an idea, a passionate moment for somebody to just sing their heart. I don't know. The process of writing is a mystery. A lot of it, particularly in theatrical writing, has to do with trying to become those characters and to write what they would be feeling and saying and dreaming in particular moments, and really trying to channel the characters. In the case of this Kennedy project, in a certain way it's a little different because I'm not setting any of their words to music per se. Their words are as is. What I tried to do was to really remember them based on the sounds of their voices, their preoccupations in their speeches, and let those things kind of guide my writing hand to formulate a structure and a text. It's hard to describe. I don't know. I can't describe the writing process very easily.
Jan: I understand what you're saying.
Lynn: It's like automatic writing. You know, when the spirit sort of possesses you and takes hold of your writing hand, it just goes. "Back to Before" is a good example of that because honestly that song was written in one blurt. I had one line of text from Terrence, "We can never go back to before," and I just saw this woman standing basically on the cusp of a new century, and I just wrote that lyric first thing in the morning one day and it never changed from that moment on.
Jan: You have such a passion for history, as well as for the human spirit. And certainly the Kennedys did. I know you're trying to fit "The Dream Lives On" into a framework, but is there an overarching theme or concept that you want people to walk away from this piece feeling?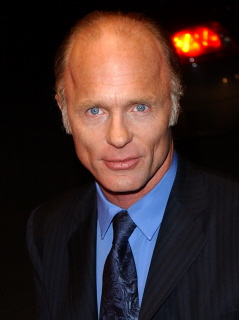 Lynn: I guess I want audiences to walk away feeling what I felt in reading their speeches, which is this tremendous pride and joy at having had these men of this caliber be so integral to the country that we all live in. I wasn't trying to elevate them because I don't think they deserve or need that. What I was trying to do, particularly in my own text, was to write a very simple introduction and a very simple ending which painted a picture of real men who lived and who breathed and who by virtue of what they cared about became great. I'm not trying to write something about saints or put people on pedestals. They were real men. They went sailing. They played practical jokes. They liked to sing. I'm trying to get a feeling of that into the piece, to paint a portrait of the Kennedy brothers in the briefest of strokes. It's really hard to do – it takes books to write about these kinds of things – and I had about eight lines. (laughs)
Jan: You may not have had that much original to write, but in deciding what to include and what not to include and how to put it together, the material that you had to sort through must have been phenomenal.
Lynn: Phenomenal. I don't think I touched the surface really in the amount of time I had to read everything there was to read about them and by them. What I chose, in collaboration with Peter Boyer, were roughly three or four quotes from each of them which seem to lay out in a certain emotional pattern. John F. Kennedy was obviously very presidential and talked about the energy and faith of our country. His section sort of has a tone of what the country could do. Then it moves to Bobby and talks about some of his beliefs in mankind and justice and poetry and music and the best in individuals. Then it depicts Ted Kennedy who was this lion of the senate and such an amazing orator who talked about the American people and the obligation that we have to each other. So it sort of builds from a national sense to a more and more personal sense as the piece goes on.
Jan: Do you think in musical terms? I mean, when you're writing, you're putting words together, are you thinking in rhythm and rhyme? I'm borrowing a phrase from you now.
Lynn: Well, yes, unfortunately, I guess (laughs), or fortunately – I am, always. With this piece, it's funny, I was just writing text, and somehow it ended up having a sense of prose to it. There are some rhymes in it. But they're very light. I hope that the narrators don't hit the rhymes. They're sort of inherent there. It's just how I write I guess. I always have a sense of rhythm in my writing.
Jan: That would explain how your lyrics always seem to fit hand in glove with your composers' music. I mean, I can't imagine any of the scores that you and Steve have written, one without the other.
Lynn: Yes, I think that's true. I'm musical but love lyrics more, and he's lyrical but loves music more. So we complement each other a lot and have a great deal of sensitivity to one another's work. We influence each other. Music really inspires a lot of what I write. In this case I didn't have the music first so it was an interesting experience.
Jan: So what's next for you?
Lynn: Well, I'm working on a new musical which we're going to have a reading of at Lincoln Center in June. It's with Stephen, and we're working with Susan Stroman and the playwright Peter Parnell. It's an original idea. So wish us luck! There are also a couple of movies in the works. One of our early shows, Lucky Stiff, is going to option for the movies, which is really fun. I wrote a screenplay for that. And Once on This Island is under discussion, too. There are also a couple of other irons in the fire in that regard. So it's all good. It's a good year.
Jan: Congratulations, by the way, on the "Ragtime" Tony nominations.
Lynn: Oh, thank you. We're all happy about that. It's nice to be remembered.
PHOTOS (courtesy the Boston Pos): Lynn Ahrens; Cherry Jones; Robert De Niro; Morgan Freeman; Ed Harris