Marketing Didn't Give 'Ragtime' Its Due
When the marquee at the Neil Simon Theatre on West 52nd Street in New York went dark on Sunday,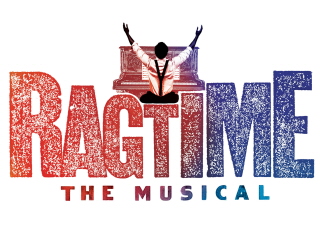 January 10, the critically acclaimed Kennedy Center revival of the Tony and Drama Desk Award-winning musical Ragtime that transferred to Broadway in the fall came to a disappointing end. This powerful drama – which many aficionados say is destined to become an American musical theater classic – closed after only 65 performances.
So what went wrong?
Did Ragtime come back to Broadway too soon? Was the 1998 original – which solidified the careers of stars Brian Stokes Mitchell, Marin Mazzie, and Audra McDonald on the A-list – too fresh in people's minds? Was the show, with its somber themes about racism, immigration, social injustice, and terrorism, too dark for our politically and economically challenged times?
Perhaps, to some extent, all of the above are true. But I have to believe that this revival of Ragtime could have found a larger audience if the marketing had been more emotionally compelling instead of esoteric and self-important.
1. Create excitement by playing up the show's stunning pedigree.
The original production of Ragtime was nominated for 12 Tony Awards and won four of them, including Best Book and Best Score. Ragtime also earned 13 Drama Desk Award nominations, winning five, including one for Best Musical. Where were the references to these awards in the revival's advertising? Buried in body copy in small type. They should have been proudly and prominently displayed – in bold – on every ad, poster, web page and window card.
2. Get personal, not political.
One of the major criticisms of Ragtime is that it can come across as too "preachy," a "history lesson" set to music. I personally don't find this to be the case.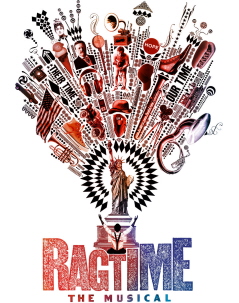 For me the book is fluid and captivating while the score is one of the most emotionally stirring I have ever heard. It's a brilliantly written musical drama that tells the story of three very different families whose worlds collide at the turn of the 20th century. Characters are beautifully drawn, and when played for truth and simplicity, the show resonates on a very visceral level.
Unfortunately, the ad campaign for this revival only fed into the notion that Ragtime is an "important" work that you "should" see instead of an exhilarating experience that you "must not" miss. Television ads featured clips of speeches from FDR, JFK, Ronald Reagan, Hilary Clinton and Barack Obama. The show poster was a complex illustration that created a towering Statue of Liberty out of historic, social, political, cultural, economic, and industrial iconography. At the base of the statue, which morphed into an upright piano, sat a lone black musician, his arms reaching upward and his back to the viewer.
This symbolic approach distanced the audience from the material from the get go. The emphasis was unquestionably on "big themes" and not everyday people. The kaleidoscope of details overwhelmed the nondescript man whose face we didn't even see.
3. Connect emotionally with a message that is clear and uplifting.
The ad slogan for this Ragtime revival was vague and uninspiring: "Their Time. Our Time. Ragtime." What does that mean? Who are "they?" What does anything about the show have to do with me here, now, today? Nothing in that bland message would encourage a tourist from Idaho to plunk down $130 to see Ragtime instead of Mamma Mia during Christmas vacation. That slogan presumes a prior knowledge of the show's subject matter. For most Americans, I'd wager that's a false assumption.
If I had been involved in the development of Ragtime's ad campaign, I would have gone with something more upbeat and descriptive. The first goal would have been to hit people where they live emotionally by using words that are dynamic and positive. The second would have been to communicate the essence of the story while generating curiosity and interest.
My approach:
Three key themes emerge from the central characters in Ragtime, all trying to live out their own versions of The American Dream. Tateh is a Latvian immigrant, trying to find success in a strange and unwelcoming new world. Mother is a proper Victorian housewife struggling to find and express her emerging feminist's voice as new dreams and opportunities spark new hope. Coalhouse is an African American, a pianist two generations removed from slavery and eager to seize the fruits of freedom and equality. Their stories unfold and intertwine at the turn of the 20th century against a backdrop of tumultuous socio-economic change. Their challenges and choices are underscored by a bold new music - ragtime. My ad campaign would have clearly communicated all three themes.
The result: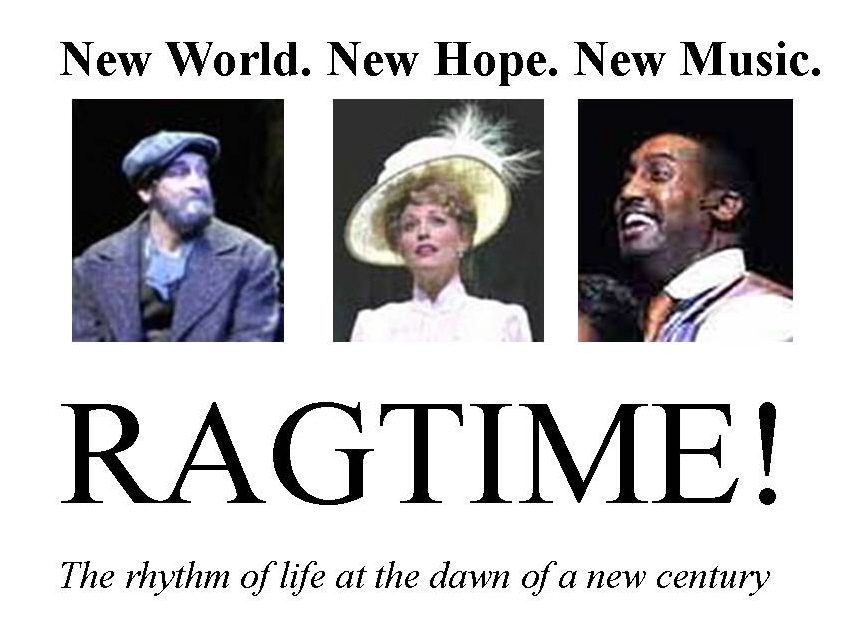 The evocative pulsating headline weaves the three story arcs together in a potent triptych which can be illustrated easily using expressive close-up photos of the three principals. Tateh = New World. Mother = New Hope. Coalhouse = New Music. The tagline is added to punctuate the fluid, and musical, nature of the characters' changing lives while also fixing the story in its proper time period.
Additionally, the themes subtly offer parallels to our world today. We, too, seek hope for positive change at the beginning of a tumultuous new century. Perhaps our leaders can come together to write "new music" for our generation.
This personal, character-driven approach that I would have taken "explains" the show while giving the audience something to connect to, people they can identify with, and ideas they can easily understand. The branding gives people a sense of the epic scope of the musical but it does so by grabbing them by the emotional collar.
In conclusion:
Ragtime is first and foremost a great piece of musical theater. It is not a "lesson" that must be endured because it is "important" or "good for you." The original ran for two solid years on Broadway. Still today music from its thrilling score is regularly performed by symphony orchestras around the world.
I can't say whether or not this particular production of Ragtime moved its audiences enough to warrant a longer run. Perhaps for some it seemed as distancing and didactic as its incoherent ad campaign. Most reviews seem to suggest otherwise, although some critics did complain about a lack of "star quality" among the cast members. Perhaps even with compelling promotional materials, this show would not have been able to become a success. If it lacked that intangible emotional spark that can elevate a "performance" to make it an "experience," then the best marketing in the world would not have given it life beyond the initial advance.
Ultimately, hits resonate with people and generate enthusiastic word of mouth. Once a show gains popular momentum, the public's tail begins to wag the marketing dog. The initial challenge of any ad campaign, therefore, is to attract that all important baseline audience that builds exponentially once positive response is passed along. For this revival of Ragtime, that critical mass was never achieved.
(Photos: Neal Benari, Rachel York and Quentin Earl Darrington from the Paper Mill Playhouse production of Ragtime)
Related links:
Ragtime at New Repertory Theatre in Boston, MA
Ragtime at Paper Mill Playhouse in Millburn, NJ