Once a Doll, Now a Witch, Rachel York Goes "Into the Woods"
Broadway powerhouse Rachel York returns to the Reagle stage this summer to play a decidedly different character from her IRNE Award-winning Dolly Gallagher Levi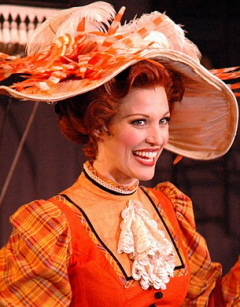 of last season's sparkling Hello, Dolly! This year Rachel gets to wrap her gorgeous vocal chords around the lush and lyrical score of Stephen Sondheim's masterful twist on popular fairytales, the multiple Tony and Drama Desk Award winning Into the Woods.
"In some ways it's a fairytale, but in other ways it's really complex," Rachel says in describing the show she first fell in love with when she saw the original Broadway production 20 years ago. "On the surface it's really colorful and enjoyable – the costumes, music and characters are fantastic – but if you dig a little deeper, you find that things are not always what they appear to be."
Rachel explains that Sondheim likes to deal with dualities in life. "His songs have to do with opposing intentions and emotions simultaneously," she says. "In that way he's very true to life. Human emotions are not only multi-layered but oftentimes contradictory. They can be funny and dark at the same time. That's true of this show."
It's also true of Rachel's character. The Witch, a woman of great beauty who was cursed and transformed into an ugly crone, can be bitingly humorous one minute and powerfully threatening the next. Her songs range from a hilarious rap number about all the vegetables in her garden to the lovely and haunting "Children Will Listen."
"It's a beautiful, beautiful score," says Rachel. "It's so universal that two completely different people with two completely different experiences can listen and connect. It's incredibly powerful. And as great as his music is, I'm an even bigger fan of his lyrics."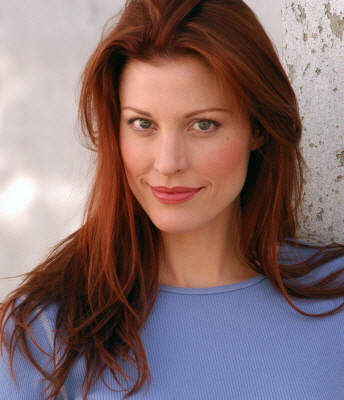 Rachel is also a big fan of the man himself. Sondheim became her savior of sorts when early in her career she starred in his musical revue Putting It Together with Julie Andrews. As tech rehearsals got underway, the then 23-year-old ingénue was still having a hard time finding her character. Her temperamental (and inexperienced) director had offered no help other than to say, "No, no, no, no. You're ruining the show!" Anxious and on the verge of tears, Rachel was handed a note from the audience. It read, "Think Goldie Hawn."
That simple scribble by Stephen Sondheim confirmed for Rachel an idea that she had been toying with on her own. Injected with newfound confidence, Rachel went on to deliver a performance that earned her the first of her three Drama Desk nominations. She was also offered her breakthrough role as Norma Cassidy in Victor/Victoria based on the talent Julie Andrews and her husband Blake Edwards saw in Putting It Together. Rachel went on to win the Drama Desk for Victor/Victoria.
"Sondheim was incredibly helpful to me on that show," Rachel attests. "It was the first time I got any positive reinforcement in the entire process. I'm very grateful to him."
And that's truly grateful. Not sorry grateful. No duality there at all.
PHOTOS: Rachel York in Hello, Dolly! and Rachel York as herself
(This interview is included in a newsletter produced for the Reagle Music Theatre of Greater Boston. To read the entire newsletter, click here.)